Format:  On-demand
Sponsors: Thermo Fisher Scientific & Nestlé

The food fraud or Economically Motivated Adulteration (EMA) is defined as the intentional sale of a substandard food product or ingredient for the purpose of economic gain. Since EMA can often cause harm to consumers, depending on the material used to adulterate the product, the Nestlé food fraud prevention system (FFPS) strategy is based on mitigation measures to address the vulnerability identified in a risk assessment. This has resulted in the identification of at risk raw ingredient categories and specific measures have been developed and applied to Nestlé's upstream supply chain. These measures focus on supplier assessments and analytical testing.
Supplier assessments & audits are used to identify potential adulteration activities at the supplier manufacturing facility. In addition to this, Nestlé is also leveraging Global Food Safety Initiative (GFSI) recognized food safety management system certifications that require organizations to have in place food fraud prevention programs. Nestlé also conducts monitoring analysis of incoming raw materials to detect cases of EMA. Results of this testing are used not only to identify and drive actions with suppliers, but also in order to further assess behaviors in the food industry when it comes to food fraud prevention.
As part of the analytical capabilities available within Nestle, DNA-based methods are considered as the reference approaches for species identification. Since the Horsemeat crisis that occurred in 2013, Nestlé Research has evaluated several methods and technologies available at the time based on DNA for species identification. Our evaluation has highlighted that these methods showed limited coverage of species, lead to unreliable results or were only applicable for a limited range of matrices. Nestlé Research has collaborated with Thermo Fisher Scientific and SGS Molecular to develop an untargeted species identification workflow based on Next Generation Sequencing (NGS), which is applicable to meat, fish and plant. After validation, this approach is now available at our laboratory of Nestlé Quality Assurance Center of Singapore, not only for Nestlé businesses but also for external customers.
Learning outcomes from the presentation:
Promote a food fraud mindset when it comes to on-site supplier assessment to identify adulteration hazards in supplier's incoming materials, from sourcing throughout its transformation during manufacturing.
While material/product analytical testing is vital, testing should not be the only means to prevent adulteration.
Provide an insight to an internal cross-functional prevention program. Your entire organization should be committed to prevent EMA.
NGS is a non-targeted approach for species ID by DNA-based method
NGS is a global approach: Qualitative & Quantitative estimation
Sequencing technologies for species identification are being considered at ISO level
Speakers
Luis Hernandez  (Senior Quality Manager, Nestlé)
Luis's work is focused on the Upstream Quality Management programs within the Value Chain & Incident Management platform. He is responsible for the implementation and improvement of the supplier approval process in quality and the Global Food Safety Initiative (GFSI) Certification initiative.
Geoffrey Cottenet ( Senior Scientist, Nestlé)
His expertise focuses on the development and validation of DNA-based methods for GMO and species identification. Geoffrey is a member of working groups dealing with DNA analytics for GMO analyses & authenticity at the European Committee for Standardization (CEN) and at the International Organisation for Standardisation (ISO).
To register to view this on-demand presentation complete the form below. By clicking the 'View the on-demand presentation' button, you submit your information to the webinar organizer, who as an independent content provider to analytical and laboratory scientists, will use it to communicate with you regarding this event and other similar platforms run in collaboration with other parties.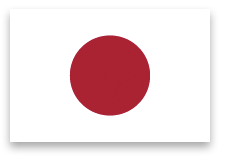 このウェビナーのプレゼンテーションを日本語のキャプション付きでご覧いただけます。